Our guest on the show this week is Peter E. Rork, MD, who practiced orthopedic surgery for 30 years before pivoting to a totally new business! His business has been showcased on CBS Sunday Morning, NBC, Fox & The Hallmark Channel.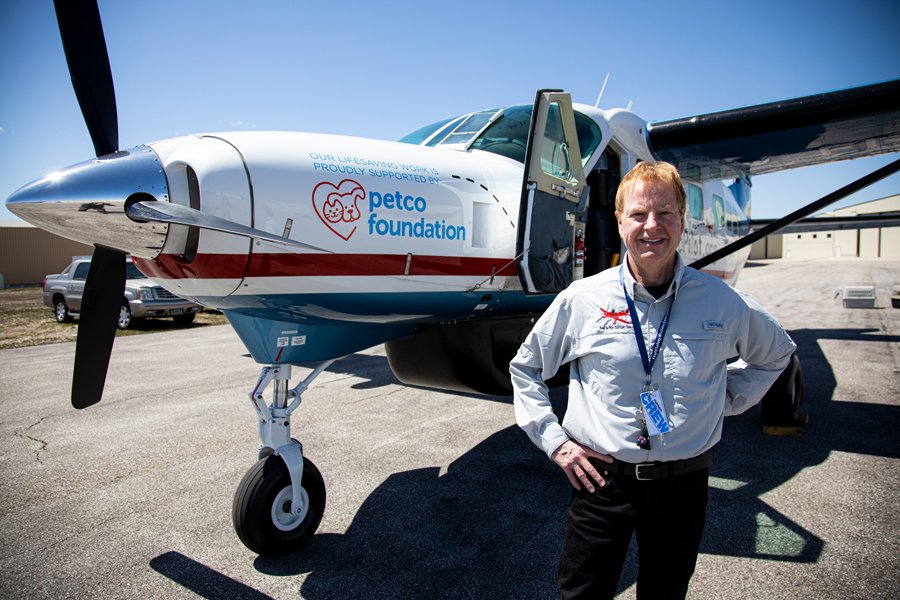 Peter decided to rewire, and not retire after a life altering event in 2012, by putting together his skills as a certified flight instructor and pilot (started flying at age 12) with his passion for transporting his furry friends (dogs and cats) to what he calls their "fur-ever" homes. His business for dogs at risk is called "Dog As My Co-Pilot" and operates from Jackson Hole, Wyoming!
He began the business by flying rescue animals from the Rocky Mountains, southwest, and Pacific regions of the country. Many of the pets come from Texas, and there are current plans to expand to other parts of the country that are in great need of his service. The name of his NFP business stems from knowing that once the dogs get in the plane and up in the air they become calm. He feels it's "like they know they are on a flight to freedom — and are truly his co-pilots"! His motto is "Leave No Dog Behind" and he and his limited staff work energetically to make sure all dogs are adopted and/or placed in no-kill shelters.
The coordination of placement in adoption centers, and the flying of the pets take incredible tenacity with Peter making several stops a day while transporting the pets. A new affiliate of "Dog As My Co-Pilot" is Wondercide, an Austin based business that provide natural products for dogs and the home. Proceeds from this year will go towards a flight for the dogs. I asked him for advice for people growing older with gusto who want to help out. He suggests adopting an older dog, volunteering at a no-kill shelter, or just dropping off food and supples. For listeners who want to donate to a great cause or reach out to Peter Rork, M.D., and become a squadron go to https://dogcopilot.org Enjoy listening to the fascinating story of Peter Rork, MD, and how he went from helping people as a surgeon, to helping pets fly to freedom!